Are you ready to embrace off-grid journeys that immerse you in the breathtaking beauty of nature? If so, then the all-new Airstream Trade Wind Travel Trailer is your brand-new option for unparalleled freedom and exploration.
This remarkable travel trailer boasts the most extensive solar capacity, the largest battery bank, and an array of features designed to let you roam farther and stay longer in the great outdoors. With its 25-foot size and a single floor plan, it strikes the perfect balance between comfort and flexibility for your living, sleeping, and relaxation needs starting at $129,400.
Designer: Airstream
Trade Wind's off-grid ability is made possible by an internally stored 810Ah heated lithium battery bank, ensuring you have the power you need when you need it. Topped with 600W rooftop solar panels and a 3000W inverter, the new Airstream trailer allows you to charge your devices, operate onboard power points and appliances directly from its battery. It can even run the air conditioner and convection microwave simultaneously.
The Trade Wind boasts a recirculating water heater to conserve water from its 39-gallon fresh water tank, further extending your off-grid adventures. With a solar windshield, a 3-inch lift kit for added ground clearance, rugged tires, and front rock guards, you can tow your new Airstream on all types of challenging terrains.
Step inside, and you'll be greeted by the warm embrace of gorgeous oak wood finishes and luxurious textured seating fabric. The interior design evokes the feeling of home, which is enhanced by a separate bathroom and shower facilities, a fully-equipped kitchen, bedroom with queen bed, and a comfortable lounge featuring a stowaway table to make for additional sleeping space, when you have guests over. The space left vacant by the table can even double as storage for your fishing poles, paddleboards, or a kayak.
Capable of sleeping up to five people, Trade Wind travel trailer offers an option for a pair of twin beds instead of the queen option while rear and roadside awnings add shade and style to the outdoor space. The trailer features an optional rear hatch door with a sliding screen to ensure convenience and extended living. So, when you arrive at your destination, open the hatch, pull down the screen, and enjoy al fresco dining with incredible views while keeping pesky bugs at bay.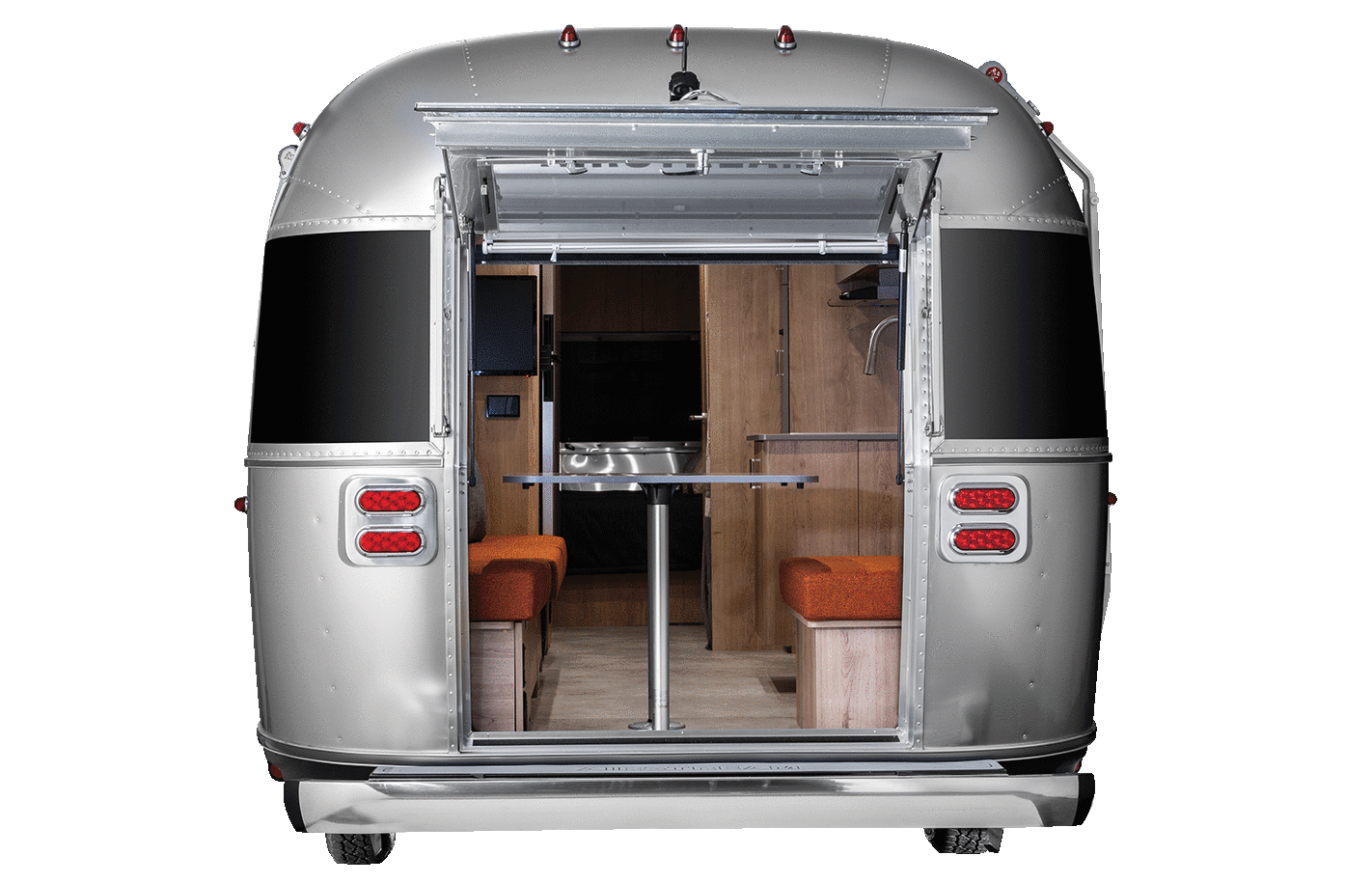 Source link
Read more at Yanko Design